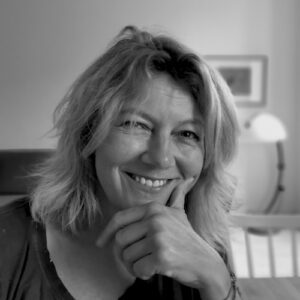 Francesca Noia - van der Staay
Has been working as a producer for more than twenty-five years, working as executive producer, delegate producer and creative producer both in France and in Italy. Recent works include La Contadora de Peliculas (Selenium Film), The Shift (Notorious Pictures), Ladrones de Perros (Movimento Film)  and Notti in Bianco e Baci a Colazione (Red Film). She supervised the EU Creative Europe funded Co-production Forums (for the European Producers Club for many years (Cannes, Berlin, Venice, Karlovy Vary, San Sebastian, Shanghai, Beijing, Moscow, Sundance…). thus consolidating a strong network of European Film makers. For more than seven years she's been coordinating the Festival de Rome à Paris (showcase of Italian Films) for Cinecittà and the Italian Ministry of Culture where she is in charge of the industry meetings in cooperation with the CNC and UniFrance.
__________
Francesca van der Staay
Opera nel settore della produzione da venticinque anni, svolgendo le funzioni di produttore esecutivo, produttore delegato e produttore creativo. Titoli recenti includono La Contadora de Peliculas, 2022 (Selenium Film), The Shift, (Notorious Pictures), Notti in Bianco e Baci a Colazione (Red Film), Ladrones de Perros, Movimento Film (2021). Ha diretto per il European Producers Club i Forum di coproduzione sostenuti da Europa Creativa nei principali Festival internazionali (Cannes, Berlino, Venezia, Karlovy Vary, San Sebastian, Shangai, Pechino, Mosca, Sundance…).
Da oltre cinque anni organizza per Cinecittà e per il MIC (Ministero italiano di Cultura) il Festival de Rome à Paris dedicato ai film italiani. Si occupa della programmazione e degli incontri professionali e istituzionali in collaborazione con il CNC e UniFrance.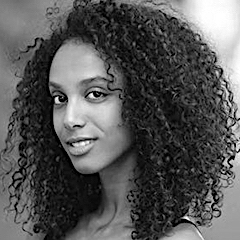 She developed her interest in cinema and drama studying as theatre and cinema actress. After obtaining her diploma in 2013 in the UK. She travelled between Rome and England, where in 2017 she graduated in Classical Studies and Drama. Going back to Italy, she has been an acting coach and 2nd assistant director on several film projects. In 2018 she took part in the non-profit organization Collettivo N. In 2019 she moved back to England to study filmmaking and took part in several filmmaking project as short film director (Reminiscence, 2020), 2nd assistant director and story editor. Besides being in charge of development of scripted and non scripted content she is currently also working on her  PhD in philosophy.
__________
Maria Laura Galviati
Maria Laura si è avvicinata molto presto al mondo delle arti, conseguendo un diploma presso il Primo Liceo Artistico di Roma. Negli ultimi anni di formazione liceale ha sperimentato diverse discipline afferenti, in particolar modo la recitazione cinematografica e teatrale.
Con il tempo ha sviluppato forte interesse per la narrazione per immagini e, più precisamente, per il teatro e per il cinema. L'urgenza di entrare in contatto con nuove realtà culturali l'ha portata a proseguire la sua formazione all'estero, approfondendo e curando le sue competenze nel campo del teatro, del cinema e delle arti visive.
In Italia ha lavorato come insegnante di recitazione, story editor e assistente alla regia, proseguendo la sua formazione in studi umanistici. Attualmente è borsista del Dottorato Nazionale in Scienze del Patrimonio Culturale.
La scelta di co-fondare la società Black Light Film risponde all'esigenza di contribuire attivamente a valorizzare l'ambiente artistico e culturale italiano, facendo tesoro delle numerose esperienze collezionate grazie al dialogo con realtà aperte all'incontro e allo scambio.